Welcome!
SAM Coupé is an advanced 8bit computer based on and compatible with the popular Sinclair ZX Spectrum 48K. The Coupé has many hardware and system expansions typical for 16bit home computers: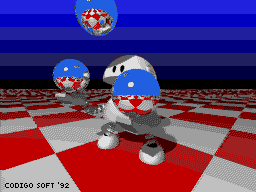 powerful BASIC dialect (derived from the Spectrum´s Beta BASIC)
disc & net interface (derived from the Spectrum´s Disciple/+D)
huge memory expansion
graphics modes
advanced colour palette
extended (PC-like) keyboard
mouse
MIDI, parallel, serial connection
The SAM Coupé came too late to hit markets - in the times of Atari ST and Commodore Amiga it was mostly compared to these 16bit machines. However it is a pure 8bit computer only and still seems to be the most complex system compatible with the Speccy.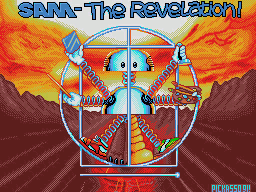 Nowadays the SuperSpectrum could actually mean:
turbo CPU and DMA processor
Mayhem Accelerator, SAM Turbo-IF, Data-Gear
memory upgrade from 512KB to 4MB
OneMeg, Pentagon 512KB, Profi IF, Flash ROM board
professional keyboard
PC Keyboard IF, Proface IF, YAZSAKI
PC mouse with add. buttons and a wheel
Mouse Turbo IF, Serial Mouse IF, K-Mouse
ethernet/communication interface
Trinity Ethernet Interface, Spectranet, SIF
expanded sound abilities
Quazar Surround, SAMDAC/EDDAC, Turbo-Sound IF, SID IF, Stereo Sound Board
modern storage device (no more archaic floppy disks) - see links on the right side